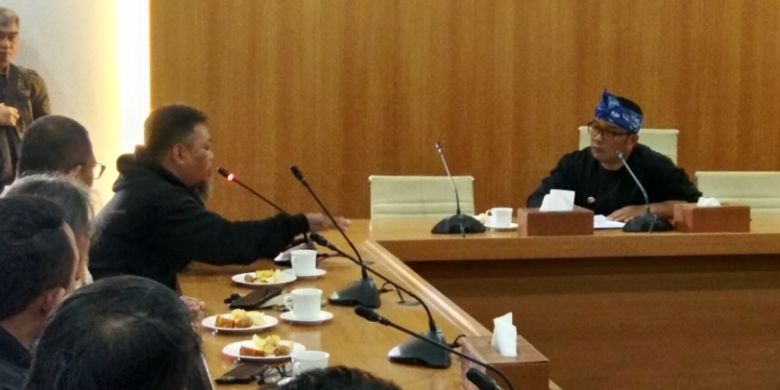 Viking: No, Never To Be Repeated Again
Viking frontman Yana Umar regretted the raiding incident that led to the death of Ricko Andrean (22). He hoped this case would not happen again and hoped bobotoh to stop all forms of anarchism.
Ricko is a supporter Persib Bandung (bobotoh) who died after being the victim of the wrong targeting by fellow bobotoh. The beatings occurred in the game Liga 1 Persib counter Persija Jakarta at Gelora Bandung Stadium of Fire (GBLA), Saturday (07/22/2017).
Ricko died at St Yusuf Hospital on Thursday (07/27/2017) sekotar at 10:15 pm. Ricko had been receiving intensive care for four days.
Since being treated, Ricko's condition is critical. His whole body was covered with bruises. Ricko was diagnosed by a doctor having a concussion.
"Do not let it happen again, it's time to be like this.It's like a weapon to eat masters, unexpectedly I myself do not know the incident because again under," said Yana when met at the funeral home, Tamim Abdul Syukur Street, Cicadas, Thursday 27/7/2017).
Yana also uttered a very deep condolence over the departure of Ricko. He invites the whole community bobotoh to stop all actions of anarchism in support Persib.
"He is a member of the Viking Frontline district, hopefully his charity will be accepted by Allah and accepted by his Islamic faith, in essence, hopefully it will not happen again," he said.